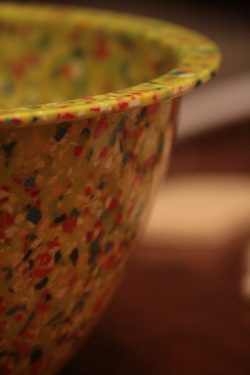 Recipe of the Week:
The Food Connection's Coffee Cake (Vegan)
Contains spices that help to stabilize blood sugar & provide nutrients.
¼ cup of vegan margarine (such as Earth Balance)
1 cup of natural applesauce (no added sugar)
¼ natural pumpkin puree
1 cup of all-purpose flour (whole wheat, if you prefer)
1 & ½ cups bran flakes (such as Arrowhead Mills or Nature's Path)
1 cup Sucanat (or Monk Fruit in the Raw)
1 tsp baking soda
¼ tsp cardamom, ¼ tsp ground cloves, ½ tsp nutmeg &1 tsp cinnamon
1 cup raisins
1 cup crushed up walnuts or almonds or pecans (optional)

Preheat oven to 350 degrees (325 if using a glass pan.)

Grease the bottom only of an 8-inch square baking pan.
In a large saucepan, heat the vegan margarine. Add the applesauce and pumpkin (blend together first) and stir until margarine is melted. Remove from heat and set aside.

Combine the dry ingredients (use slightly less Sucanat or Monk Fruit if you prefer a less-sweet cake.)
Add the wet mixture to the dry, little by little, stirring until blended well. Pour into the prepared baking pan.

Bake for 24-26 minutes until a toothpick inserted in the center comes out clean.
Cool, slice and enjoy!


---