VOTE HERE for
June Recipe Contest Finalists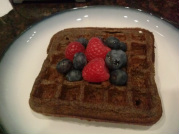 Wendy's Healthy Waffles and Pancakes1 3/4 cups whole grain buckwheat flour
1 1/2 tsp baking powder
3/4 tsp baking soda
1/2 tsp sea salt
2 large eggs
3 Tbsp coconut oil
2 Tbsp raw honey
1 tsp pure vanilla extract
2 1/2 cups buttermilk
Optional (we always add): 1-2 Tbsp each of flax seed and chia seed, 1-2 tsp cinnamon; and you can of course add in blueberries

1) In a medium bowl, whisk together dry ingredients. In small bowl, whisk all liquid ingredients except buttermilk, until smooth. Whisk in buttermilk. Pour liquid bowl into the dry mixture and whisk together.
2) Cook pancakes over low-medium heat on a nonstick griddle or pan (greased with coconut, olive oil, or grapeseed oil). If making waffles, spray your waffle maker with oil before cooking.

---





Cheryl's French Toast
Challah
Almond milk
Eggs
Vanilla- a few drops
100% maple syrup


---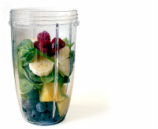 Penny's Fruit and Flax Shake
1/2 frozen banana
1/2 cup of fresh blueberries
4 ice cube sized chunks of fresh pineapple
1 similar chunk of watermelon
1 tspn of ground flaxseed
1 tspn of frozen vanilla yogurt
1/2 cup Silk Original Almond Milk and 3/4 cups of chopped kale


---

Margie's Spinach Bake
I large sweet onion fresh chopped
I small package of fresh cut mushrooms
1 package of chopped Spinach
3 tablespoons canola oil
16 ounces Egg whites
give or take Salt and pepper to taste
1/2 cup Mozzarella cheese
Sautée onions and mushrooms in canola oil.
After it is a light brown add spinach.
Cook until heated.
Spray muffin tins and/or pie dish with cooking spray, put mixture in evenly, add egg whites, put cheese on top.
Bake 350 for 25 - 35 minutes in preheated oven.
---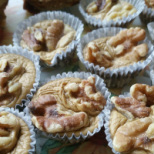 Jill's Go-To Protein Muffins
2 bananas
4 eggs
3 scoops protein powder
1 dash extract.
Blend and bake for about 12 minutes at 350 degrees.






---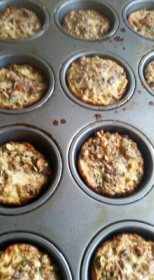 Jennifer's Oatmeal Pecan Muffins
Oatmeal
Egg white
Zucchini
Pecan
Flaxseed
Cinnamon
Vanilla Stevia









---

Anglica Karina's Nutty Berries French Toast
4 slices bread
150 grams of egg whites
Ton of cinnamon
Splash of cashew milk
Top w 200 grams of strawberries and 2 TBSP nut butter





---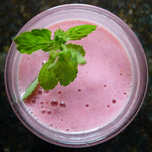 Jessica's Cherry Mint Protein Smoothie
1 scoop natural whey protein (vanilla flavor w/Stevia)
1 cup frozen dark cherries (Trader Joe's)
2-3 mint leaves
1/2 ounce raw cashews, water, or coconut milk
Throw it all in the Nutribullet or blender and enjoy!
CLICK HERE TO VOTE
---